The World Test Championship will come to a thrilling conclusion this weekend when New Zealand and India face off in the battle to be crowned the number one Test team in the world.
This is a matchup between the top two ranked test teams in the world, as New Zealand enters the final as the number one ranked side after beating England last week.
However, India has been consistently at the top of the rankings for a few years now. This is also a battle of two very different teams. New Zealand is a small nation that does not have an abundance of talent, but they get the best out of what they have. They are also led by a cool, calm, and collected captain in Kane Williamson.

As for India, they are a large country that has a large talent pool of players to pick from. They are also led by Virat Kohli, a man known for showing a lot of passion on the field. Both teams are reflections of their leaders and, in a way, they are the perfect captains for their teams.
Both teams are blessed with immensely talented players, which will make for a great spectacle. So, in preparation for the match, here is some of the information that you might need to know.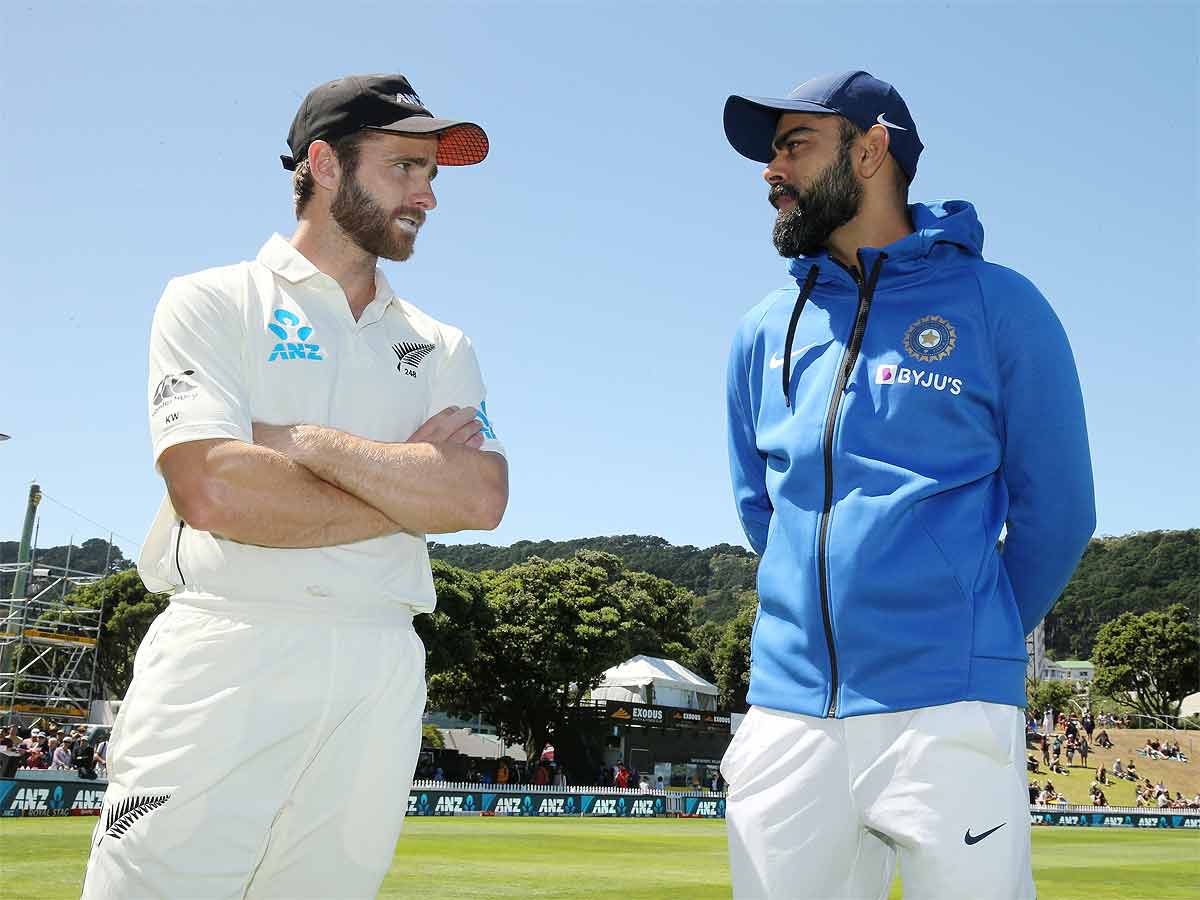 Venue, Time and Date Information

The final was supposed to be held at Lords Cricket Ground in London. However, it will now be held in Southampton, at the Ageas Bowl due to the pandemic. This is because the Ageas Bowl has a hotel at the stadium, which limits the likelihood of contact with the outside world. The match will be played on Friday, 18th June at 10:30am.

New Zealand's squad is as follows: Kane Williamson, Tom Latham, Tom Blundell, Trent Boult, Devon Conway, Colin de Grandhomme, Matt Henry, Kyle Jamieson, Henry Nicholls, Ajaz Patel, Tim Southee, Ross Taylor, Neil Wagner, BJ Watling, Will Young.

As previously mentioned, New Zealand comes into the final in good form after beating England 1–0 in a two-match test series. This series win pushed New Zealand back to the top of the ICC Test rankings. It also showed the strength in depth of the New Zealand squad. They made six changes from the first to the second test and did not skip a beat.

After the exceptional performances of Devon Conway and Tim Southee in the first test, we saw some good performances from Trent Boult, Matt Henry, Will Young, and a few others in the second test. New Zealand has a pretty settled side, but there are a few decisions that have to be made based on the performances of some fringe players.
This means the Black Caps have a few questions to answer regarding their selection. Do they go with the spinner in Ajaz Patel? If they do play Patel, do they drop Colin de Granhomme or one of the fast bowlers? Do they spring a surprise and play Matt Henry? A few decisions to make. For a usually settled side, there might be a few changes.

Like New Zealand, India also has a pretty settled team. However, based on the conditions in Southampton, there may a few changes.

India Squad:
Virat Kohli, Ajinkya Rahane, Rohit Sharma, Shubman Gill, Cheteshwar Pujara,
Hanuma Vihari, Rishabh Pant, Wriddhiman Saha, Ravichandran Ashwin, Ravindra Jadeja, Jasprit Bumrah, Ishant Sharma, Mohammed Shami, Umesh Yadav, Mohammed Siraj.

The first point of contention for India is to decide whether they play their two spinners Jadeja and Ashwin together. They could decide to drop one of them and play the extra batsman in Hanuma Vihari. Vihari would lengthen the batting lineup, but Jadeja's batting has been impressive in recent time. Plus, he is also one of the best players in the world.

The other question is does Mohammed Siraj play? When healthy, India's first choice fast bowling unit has been Bumrah, Shami and Sharma. However, Siraj has bowled beautifully since making his debut in Australia in December.

Does Siraj play instead of one of Shami or Sharma? Or does he play instead of Jadeja? However, that would weaken India's batting lineup.

New Zealand India Key Battles

In such a star-studded affair, there are bound to be some key battles on show. One of those key battles is the matchup between the two star batsmen and captains in Williamson and Kohli. Both will be looking for their first piece of ICC silverware as captains. The trophy would go a long way in solidifying their legacies as captains.

Another battle will be between the opening batsmen and the new ball bowlers. In particular, the battle between Mumbai Indians teammates Rohit Sharma and Trent Boult. Sharma has never opened the batting in a test match in English conditions.

In tough conditions, he will be going against two of the best swing bowlers in Boult and his partner Southee. Sharma has the ability to destroy many bowling attacks, so if he can see off the new ball, it will be great for India.

Some other battles that could be key to watch are the Indian spinners against the New Zealand batsmen. Ashwin and Jadeja are two of the best spinners in world cricket. This will be a key matchup if the pitch begins to turn from day three onwards as is expected.

Another battle will be Jaspirit Bumrah against the New Zealand top order. Bumrah can destroy a batting lineup in a couple of overs. How the New Zealand batsmen play him will be key.
The battle of the tails will be incredibly decisive as well. You do get the feeling that whichever team's tail wags will be successful. The top six of both teams are evenly matched. So, whichever team can get some runs from their lower order will have success.

Who wins?

It is hard to tell. New Zealand have the advantage of having played two competitive matches in these conditions. Whilst India have played an intra-squad game and have batted in the nets, you cannot replicate real life experience.

However, this Indian side led by Kohli has that German football DNA. In that, they are hard to write off. They are coming off the back of beating Australia in Australia and demolishing England at home, so they will be confident that they can beat anybody in different conditions. It is an incredibly close game to call.

Predicted Lineups

New Zealand: Latham, Conway, Williamson, Taylor, Nicholls, Watling (WK), Jamieson, Southee, Wagner, Patel, Boult.

India: Sharma, Gill, Pujara, Kohli, Rahane, Pant (WK), Jadeja, Ashwin, Shami, Sharma, Bumrah.